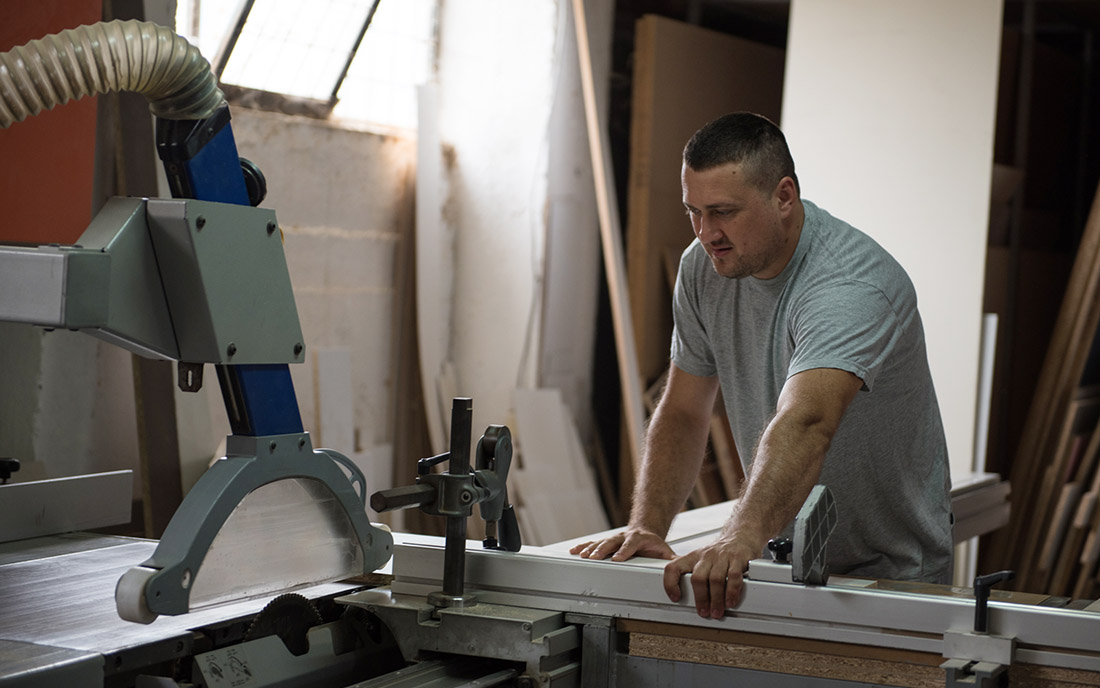 04 Oct

Production and installation
FURNITURE MANUFACTURE
From the moment of ordering, it takes 30-45 working days before the delivery and installation of furniture in your home (depending on the type, quality and method of production of certain materials). Our goal is to guarantee the optimal relationship between the quality and the contracted price of our products by using specific machines, exclusive materials and new production technologies. Clients are looking for a fast, reliable service so that they find us an ideal partner. We try to make our customers choose our products because they believe in quality, design, service and maximum dedication to the product, so we always offer them more, better and better quality products and services.
We are trying to:
• Provide the client with the best service and superior quality,
• We are ready to offer specially designed furniture to further enhance your living and working space,
• We create the best products that meet the expectations of each client.
FURNITURE INSTALLING
Buying new furniture always means a small family fun.
Many forget that between buying furniture and the moment until you start using it there are two very important steps. And that's delivery and assembly. It happens that when purchasing, customers think of all the possible difficulties that may arise in relation to delivery and assembly and confuse them about what needs to be done when it happens. Our customers do not have to worry. Because all unforeseen situations will be solved in the best possible way, so that buyers are satisfied.
No matter which version of the furniture you buy, cheaper or more luxurious, the quality of assembly will not be different. All employees are equipped with the latest tools, without which quality and quick assembly are not possible. No matter what you have bought, a small table or a huge kitchen, our staff will endeavor to finish the job quickly and efficiently. In addition, our staff will explain to you how best to take care of the new furniture, and what you do not need to do.
One of the main components and services for sale and general distribution of furniture is quality and delivery within the agreed time. The agreed delivery time with the customer is maximally respected. We deliver to the agreed place of installation.
Our employees in charge of delivering furniture will do everything necessary for the delivery, so that the goods arrive to your house safely and without damage.
With the purchase of our furniture in your home, make sure you make a change, create a pleasant ambience for you and your family. You will be satisfied with the quality of design, delivery and assembly and receive furniture in which you will enjoy a long time.
Invite us to begin cooperation.